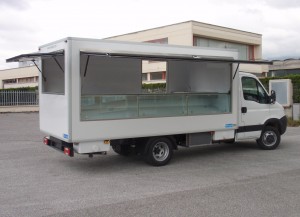 Mobile shop with a side hatch with a showcase for the retail sale of fish. Tailgate titling and side door.
Accessories include: worktop and stainless steel sink, door card on the ceiling.
Tanks to collect water in fibreglass with inspection plug and tap.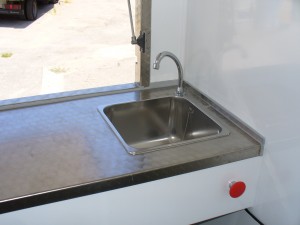 All the internal surfaces are suitable for the contact with food and easily washable.